21 Days to Peace and Quiet Review: Sleep Train your baby with Support
If you are a mom and don't remember what five hours of uninterrupted sleep means anymore, this post finds you well. Check out my 21 Days to Peace and Quiet review and how it helped my baby sleep train in less than a month.
I am TERRIFIED by the word 'sleep training' and idea of 'crying it out loud' just does not appeal to me. I really didn't get why people choose to sleep train their babies. Like anything else, it is a natural thing that babies learn as they grow up.
That was me until I had my second one.
With my first one, I breastfed him to sleep in most comfy lying down position until he was 15 months. Even after weaning him off the breast, me or my husband laid down with him on his bed, in our room until he was fast asleep. That routine lasted for almost 3 years. Even after trying so hard, he would not move to his own room.
Eventually when he moved to his room, it was a big struggle to keep him in his room every night.
With my second one, we decided that we don't want to go through this again. So we decided to sleep train him. But I was still not into Crying it out (CIO) method of sleep training and didn't want to train him until he was 6 month old.
My second one wasn't a great sleeper. He used to wake up 5 to 6 times a night and he wouldn't go back to sleep until I breastfed him.
In a perfect world, if you want to sleep train your baby, you are not supposed to breastfeed him to sleep. But I kept the routine of breastfeeding him to sleep until I started solids at 6 months. Part of the reason was, I didn't want to sacrifice mommy time with him.
And I don't regret that decision.
But as soon as he turned 6 months, we started thinking about sleep training and I started looking for more information on " how to sleep train your baby" on google, joined Facebook groups and asked friends and family.
Disclosure: This post contains affiliate links. As an affiliate, I earn commission on qualified purchase at no extra cost to you.
We started implementing what we have learned from various sources. Instead of feeding him to sleep, I started putting him in crib awake and set there to comfort him to sleep.
Unsurprisingly, he did not like that change at all. He cried, cried, and cried and even cried more when I tried to settle him. Lots of crying was very frustrating.
Most night I gave in and nursed him to sleep. I was very frustrated that it was not working for us.
Then again, I started looking for no cry sleep training method. It is when I found this amazing 21 Days to Peace and Quiet sleep training program taught by a sleep consultant – Jilly Blankenship.

FLASH SALE : Get 15% off on 21 Days to Peace and Quiet program until Sunday March 14th. Click on any link on the page.
I enrolled myself into FREE course – FREE Exhausted Mom's Survival Kit offered by her and got some valuable tips to set the path for success.
Reason why I decided to enroll myself into 21 Days to Peace and Quiet program was the personal support that Jilly provides when you need your question answered and when you need to tweak something that isn't working for your baby.
So, without further ado, lets move onto my unbiased 21 Days to Peace and Quiet review. By end of these review you will know whether this sleep training is right for you, whether it is worth it and how it worked for us.
Recommended Readings: 9 Proven ways to Relieve Gas Pain in Infants Naturally
Pin me for Later!!
What is 21 Days to Peace and Quiet ?
21 Days to Peace and Quiet is an online sleep training program designed to help babies learn how to sleep independently all night and wake later every morning in less than three weeks.
This program is designed by Jilly Blankenship – a mom, Neonatal Nurse and Lactation Consultant. She has helped thousands of exhausted moms to get their babies to sleep well, so they can get their much-needed sleep back and start feeling like themselves again since 2009.
If you visit her website Baby Sleep Made Simple, you will find tons of resources for tired mom including this Free Exhausted mom survival guide.
This sleep training program is suitable for babies 5 to 24 months old who are NOT yet sleeping in a toddler bed. If your baby is not sleeping in a crib, it's not a problem. Jilly can still cater to your need.
For 21 Days to Peace and Quiet program, she offers DIY package and personal support package.
She also offers another excellent Nap training class Naps: Getting Downtime in the Daytime for 6 – 24 months old babies.
What is the Structure of 21 Days to Peace and Quiet Program?
This program is offered online. In the class, you listen Jilly unraveling the secrets of how to teach your baby to sleep at night independently in step by step process. The program consists of series of short videos, pictographs, printable schedules and checklists for you to follow.
Course Details
Cost: $$$
Length of Class: 7 Lesson
Bonuses: You will find out soon!!
Plus: A 30 day no risk money back guarantee and no questions asked.
Accessibility: 1 Year access to Video, guide and resources
Course Content
21 Days to Peace and Quiet program is a carefully laid out plan of gentle sleep training. Rather than imposing one or another sleep training method on you, Jilly offers 4 different gentle sleep training methods to choose based on your parenting philosophy.
Let's look at what this program covers,
Set up the Foundation of Great Sleep
In first two lessons, she sets you up with lots of preparation even before you try to get your baby to sleep independently. I found this part as the most important and foundation for getting your baby to sleep at night.
She will get you start thinking about your daily sleeping habits and suggest making appropriate changes keeping better baby sleep in mind.
4 Sleep Training Method to Choose from
She offers 4 methods of sleep training to choose from depending on your parenting philosophy, baby's age and baby's temperament. These methods range from super gentle and gradual to quick and efficient.
What I liked the most about this program is that when you start the program, you take a baby temperament quiz and you pick a sleep training approach that is best suited for your child's unique personality.
If you are someone like me- allergic to crying, you will go for more gentle method of sleep training.
Detailed plans for Each Sleep Training Method
Regardless of Sleep training method you end up choosing, detailed step-by-step plan on how to work your way through teaching your baby to sleep independently 10-12 hours in the crib.
When you start with your method of choice, you get printable step-by-step guide for each night, so you know what you have to do each night to be consistent with your routine.
Every couple of days you move to new phase of sleep training, that brings you closer to your goal.
What I love the most about these plans are, they answer any question you might have like – What do I do if my baby cries? or What do I do if baby wakes up at night? or What do I do if baby is sick?
The class covers bedtime, night wakings, night weaning and naps through the first two years of life. If your baby's sleep is disturbed for any reason (sleep regressions, illness or teething or reflux), you will also have a plan to follow.
You can find free information on any sleep method on google and you can implement it, but what makes this program unique is having personal support from Jilly.
For me, getting support is valuable because all the problem starts to arise when you put baby IN a crib.
If you are someone like me who will likely give in if baby cries, personal support from Jilly will keep you on a tract of success.
Also, at the end of each lesson in this program, you will find many frequently asked questions from other parents describing their scenario during sleep training their babies and answer from Jilly. Most of the time you will find answer to your questions easily from here.
Support from Jilly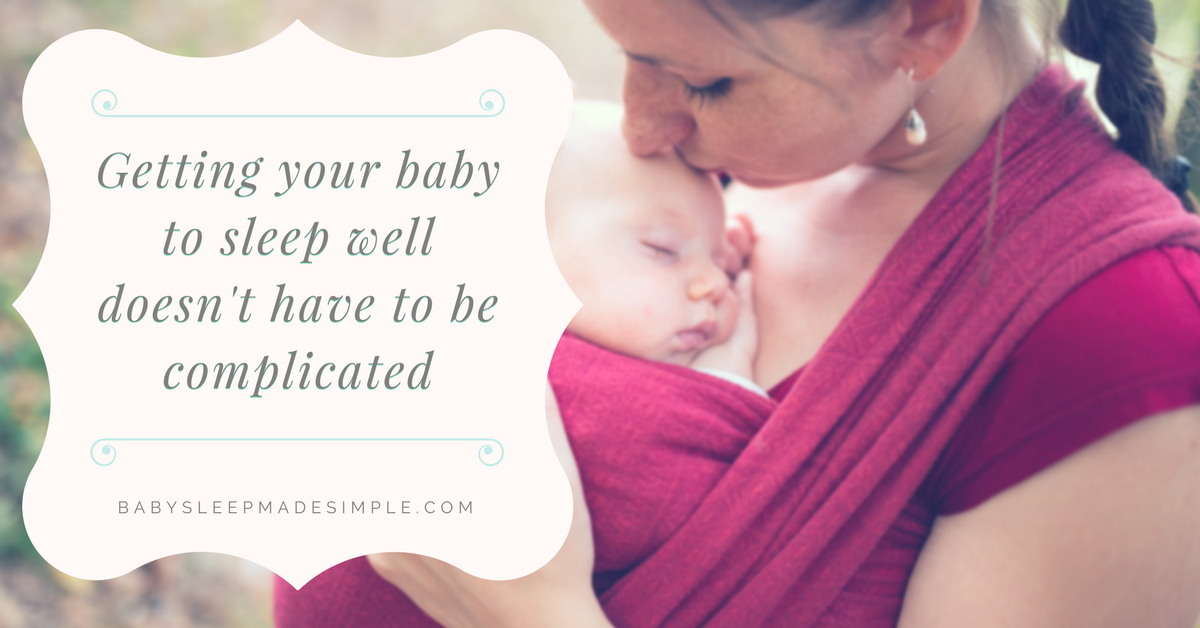 Once you enroll in personal support 21 Days to Peace and Quiet program, you have daily access to Jilly for your personal support and to get your question answered.
You also have access to her private Facebook group exclusive to parents enrolled in this program. In addition to getting your question answered by Jilly, support from other like-minded moms goes long way.
You can also get your question answered when Jilly goes live on Facebook to answer member's questions once a week.
Sneak Peak at Bonus offered by 21 Days to Peace and Quiet Sleep Training Program
This program offers amazing support at each level of training as you progress from lesson 1 through 7.
Bonus to me is not always in form of case. Something that reassure me or support me through learning process is also considered bonus in my dictionary.
This program exactly does that. At the end of each lessons, you will find frequently asked questions section and I called that a gold mine. It covers every possible scenario and its solution that could happen when you are sleep training your baby.
This program also has tons of schedules for you to print and stick it in your nursery as a reminder as you progress through the training.
Who is this 21 Days to Peace and Quiet program for?
his online class is no different from online prenatal class or Breastfeeding class that you might have taken during your third trimester of pregnancy in terms of learning environment.
This program is suitable for those exhausted parents whose babies are 5 months to 24 months of age and NOT yet sleeping in toddler bed.
This Sleep training program is for you,
If your infant is not a good sleeper, wakes up multiple times at night, and you want to break this chain of interrupted sleep for your baby and yourself
If you are feeling overly tired, exhausted, impatient with your baby as you never get enough sleep at night
If your baby is sleeping in crib in your room or co-sleeping and you want to change that
If you want someone to tell you EXACTALY how to get your baby to sleep independently (lots of schedules and step-by-step method) without cry-it-out
If you are someone who need schedules and step-by-step method
you need schedules and step-by-step plan
If you are someone who needs guidance when things don't go as planned and you need to tweak a thing little
Who is this Program not for?
If your baby is over 24 months and already sleeping in toddler bed, this class is not for you.
However, if your baby is just over 24 months, reach out to Jilly. She will work out something for you.
Also, stay tune for Sleep training program from Jilly for 24+ months babies in near future.
When to take 21 Days to Peace and Quiet Program?
Most Sleep consultant advice to sleep train your baby or promote independent sleep when babies are between four to fix months.
Reason being, at this stage baby still has not got used to nursing or rocking to sleep, so it will be easy for them to adapt the change.
Time of starting sleep training also depends on baby's developmental stage
In my opinion, you should take this program when you think you are ready to sleep train your baby. I enrolled into this program when I was ready to sleep train my baby at around 8 months.
How Long is the Accessibility of this Program once Purchased?
You have one-year access to all the videos, resources and guides once purchased. You can go through videos and resources as many times as you like within that time period.
What if I am NOT Satisfied with the Program?
I guarantee that it will not be a case, but just for peace of mind, Jilly offers 30 days money back guarantee in case you are not satisfied with the content of the course.
o, what are you waiting for? You have nothing to lose. Enroll today and get started!
PROS of 21 Days to Peace and Quiet -Sleep Training Program

Gentle method of sleep training 5 -24 months old babies
4 sleep training methods to choose from depending on your babyès temperament
Detailed step-by-step guide on how to teach your baby how to sleep independently all night and wake up later in the morning
Lots of pictographs and schedules for you to print or download
After each lessons, you have TO-DO list. That tells you exactly what to do with your baby at bedtime
Frequently asked questions and their answer after each lesson to guide you in right direction in case that scenario happens to you
Access to private Facebook group
Personal support from Jilly and her staff five days a week inside her private Facebook group
Each video lesson is accompanied with narrative for those who prefer to read rather than watch videos
CONS of 21 Days to Peace and Quiet – Sleep Training Program
Sometime i felt like i had a pressure to sleep train my baby in 21 days because every few days you have to move on to next phase. I certainly did not move to next phase when my baby was not ready for it. Hence, it took us more than 21 days to sleep train our baby.
But it doesn't mean you can not do it in 21 days. If you follow her plan strictly, you can achieve your goal in less than 21 days.
How did we do with 21 Days to Peace and Quiet Program ?
Initially, I was really nervous about sleep training my baby. But honestly, I am glad that I found this program. It went really well for us. For someone like me, who did not want baby to cry, support and guidance from Jilly made this transition bearable.
We did have our setbacks and days when I ignored Jilly's advice, but she got us back into right tract.
We choose chair method of sleep training. It took us little longer than 21 days to achieve our goal mostly because I took everything slowly. I did not strictly follow the schedules aka -move on to the new phase when I was supposed to.
Just to let you know- no matter what sleep training method you choose, crying is inevitable. So be patient and let Jilly help you.
My baby's sleep is completely transformed from poor sleeper to 10 hours straight in his crib. We are all well rested now. I have seen huge change in his level of energy during days (more trouble for me!!).
21 Days to Peace and Quiet Review Conclusion
You have gotten so far with this review. You now have an idea about what this program is about and whether it can fit your need. But if you are still wondering whether this course really worth the money?
I would say, YES
This program is very detailed. First it sets you up with the foundation of sleep training your baby followed by a step-by-step plan on how to teach your baby to sleep independently for 10-12 hours in crib.
With this program you get to pick the method of sleep training based on your baby's temperament. To me, that is very important because I would not want my baby to Cry-It-Out and go to bed in exhaustion.
The class covers everything from bedtime, night weaning, night wakings, naps and a plan to follow when baby's sleep is disturbed for any reason.
Support from Jilly at each stage of sleep training is very helpful to keep you encouraged while you work with your baby.
So, I would say if you are super exhausted and want your much-needed sleep back – go for this program.
I'AM READY TO TAKE THIS PROGRAM
If you are still not sure, Jilly offers FREE Exhausted Mom's Survival Kit that walks you through the first steps of getting your baby sleeping well.
What do you struggle with most when it comes to your baby's sleep? Leave your comment below.
Related Posts